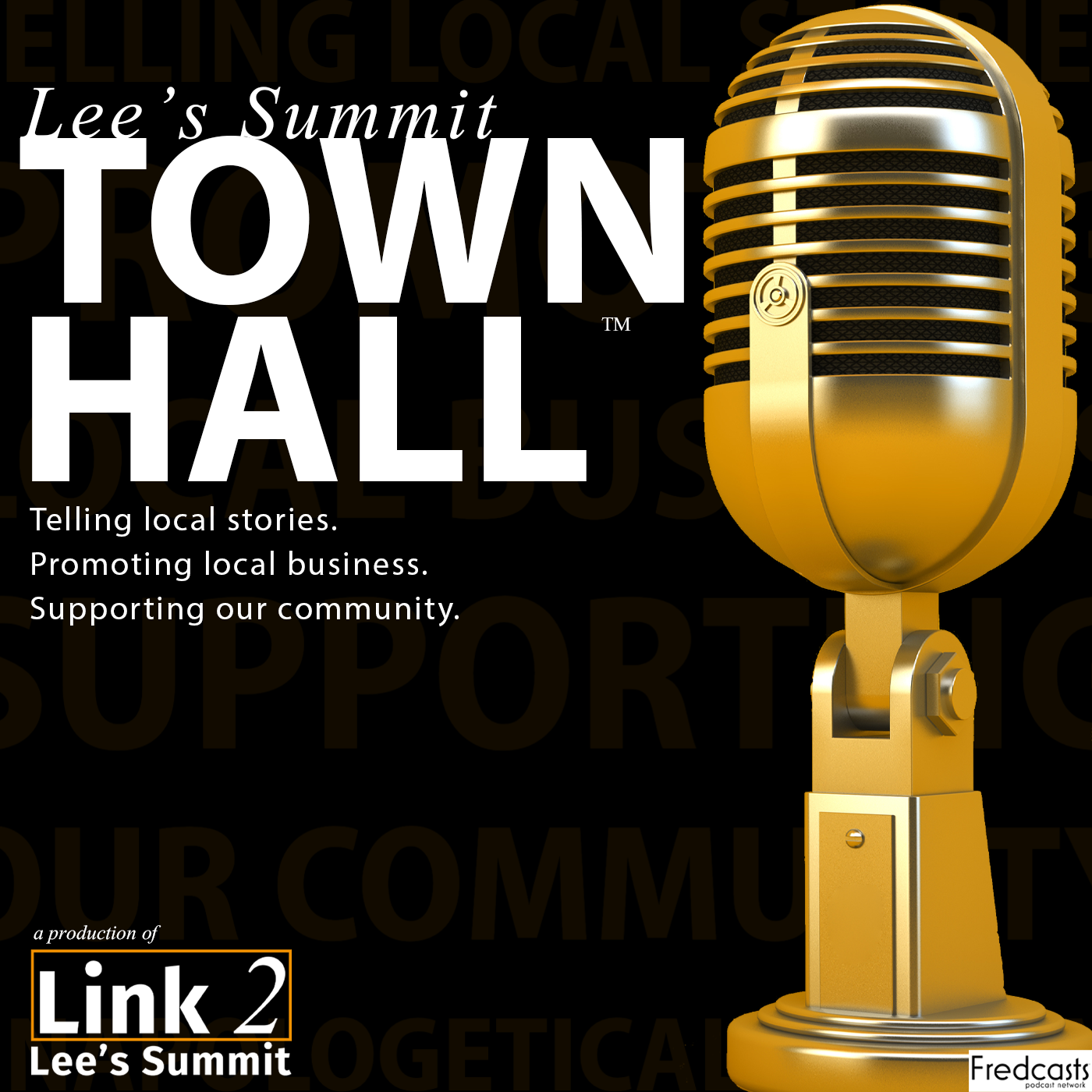 NICK: Hello and welcome to Lee's Summit Town Hall and your Monday News Link presented by Budget Blinds of Lee's Summit and Shredd KC. I am Nick Parker and once again I am joined by The Historic Browning's Liesl Hays.
LIESL: Each week, we'll take a few minutes to give you the news, happenings, and events around Lee's Summit.
NICK: Visitors are invited to explore the new Downtown Sculpture Walk. The new outdoor public art exhibit will be on display through March 2021 and features artists from across the country. The project, led by the Lee's Summit Arts Council, City of Lee's Summit Cultural Arts Department and Downtown Lee's Summit Main Street is planning for a rotation of sculptures each spring. The six sculptures currently on display were selected from a national call for artists and juried by members of the Arts Council and Downtown Main Street.
LIESL: A section of Southwest Murray Road south of Southwest Third Street is set to close tomorrow, June 30, and will remain closed for approximately 12 weeks for water line and road construction. The construction is part of the Third Street improvements project. Visit Link2LeesSummit.com for more details.
NICK: In a shift from last week's announcement about virtual graduations, the Lee's Summit R-7 School District announced Tuesday afternoon it had reached an agreement with Sporting Kansas City and Children's Mercy Park in Wyandotte County, Kan. to hold live in-person commencement ceremonies on July 26. Visit Link2LeesSummit.com for more details.
LIESL: The University of Central Missouri - Lee's Summit campus' virtual summer camps are available online for students from age 8 to 18+. Programs include:
Architectural and Mechanical 3D CADD for young adults age 15 to 18+.

Black Rocket Computer Science Online Programs for ages 8 to 14 including video game design and animation, inventing, programming, coding and YouTube content creation.
Visit Link2LeesSummit.com for more details.
NICK: Another piece of public art was unveiled last week. Lee's Summit metal artist Dave Eames has created 'Infinite Harvest,' a colorful, 11-foot-tall representation of a large bushel basket as a gateway piece to the Summit Orchards development located at Chipman and Ward roads near the Missouri Innovation Campus.
LIESL: Have an event, tip, or question, contact us on Facebook & Instagram at Link 2 Lee's Summit, on Twitter @lstownhall or through email nick@link2leessummit.com.